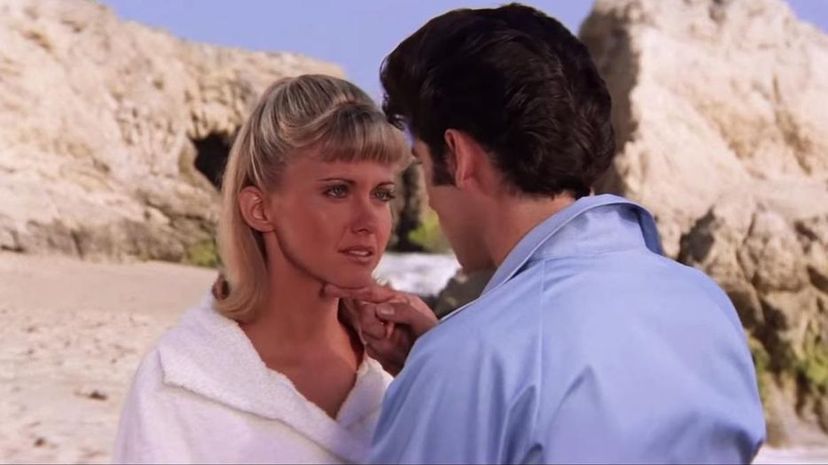 Image: Paramount Pictures/Allan Car Production/Robert Stigwood Organization/Polydor Records
About This Quiz
How well do you know the lyrics of the movie "Grease?" Take this quiz to find out.
Grease is the word, is the word, is the word... C'mon, admit it, you sang those words, you didn't read them. If you remember the title tune, performed by Frankie Valli, then you just might do well on this quiz. If you can sing every song word for word, it's a guaranteed ace in the hole.

Who could forget the iconic songs of "Grease," the movie adaptation of the Broadway stage play, starring John Travolta and Olivia Newton-John? If you're wondering how the developers of the movie knew John Travolta could sing, you're probably not old enough to have owned one of his albums. Yup, the one and only former Sweathog (remember Welcome Back Kotter?) crooned his way onto twelve records, and if you followed his career, you already knew he could dance (he shook it in Saturday Night Fever in 1977. Of course, Olivia Newton-John was already an established singer by the time she appeared opposite Travolta as good girl Sandy Olsson. The interesting blend of an actor who had questionable singing talent and a singer who had questionable acting talent arguably worked in this case.
See if you can ace this quiz.

Paramount Pictures/Allan Car Production/Robert Stigwood Organization/Polydor Records