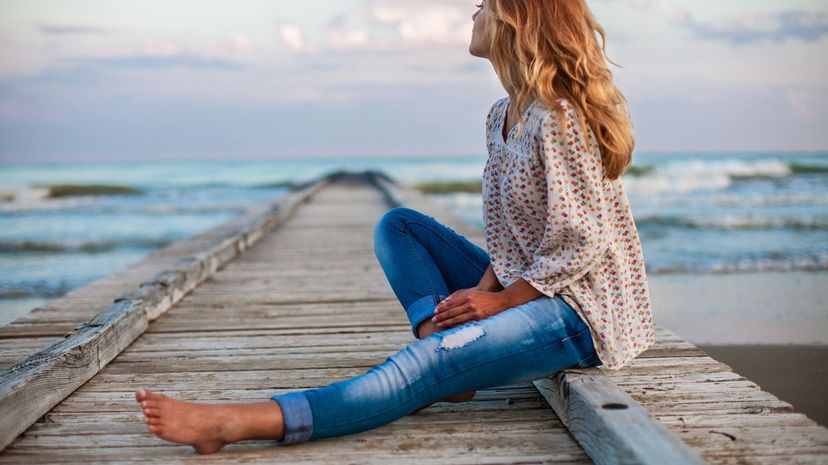 Image: Jasmina007/E+/Getty Images
About This Quiz
Thanks to Jacob Davis' and Levi Strauss' 1873 invention, people have been sliding into a pair of cotton, indigo-dyed denim for more than a century. While initially made to be worn while tilling the soil or working the machines at the factory, they gradually caught on to become the style staple we know and love.
Since jeans are such a ubiquitous staple in most wardrobes, you might not give them a second thought. That would be a mistake, though. With so much variation, did you know that there's actually a unique style of jeans to match each individual's personality? That's right — you could very well be a pair of boot-cuts and never even know it.

Sure, you might slip into a pair of skinnies each day, but deep down, what if you're a pair of mom jeans? Maybe you've been wearing flares when you're clearly more of the wide-leg, high-waist type. When you match your jeans to your personality, you'll finally feel at home in your clothes. After all, they should function like a second-skin, right?
To find out what type of jeans match your personality, answer the following questions. Afterward, you'll truly know whether your pants "fit" you right.