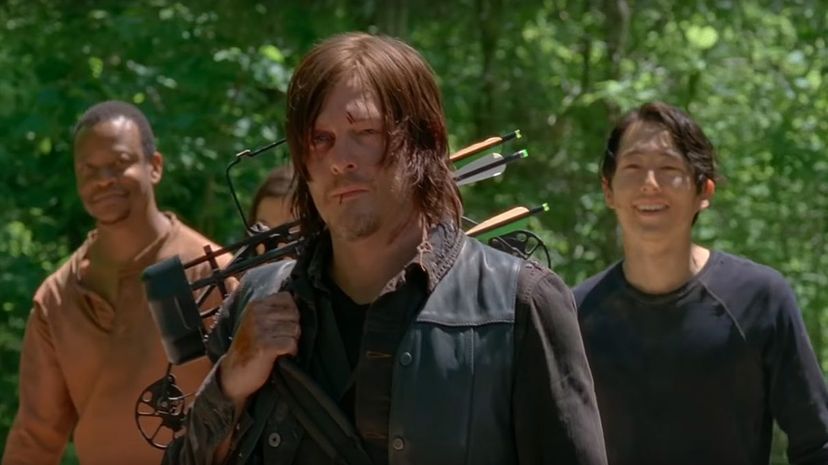 Image: AMC
About This Quiz
Now heading into its 10th season, "The Walking Dead" is as action-packed as it was when it first aired! Although we will forever miss characters like Carl, new characters like Alpha and Lydia have given us reason to stay glued to the television. After you walk your way through our questions and give us your opinion about the show, we'll know which person from the series you are most like!
You may be like Negan trying to turn over a new leaf, or you could be more like Michonne keeping your cards close to your chest. The things you tell us about your love for the show will allow us to compare your traits to those of the people you probably consider part of your family by now. Not everyone can be a Rick Grimes, but some of you might be as cool as Judith! It all depends on how well you would fit into the show. 
Put on your favorite sheriff's hat or pull your hair up like Jesus before you get started. Once we see how you would navigate the post-apocalyptic world, we'll know which of "The Walking Dead's" fan favorites you live your life most like. Will you be the character you think you are?