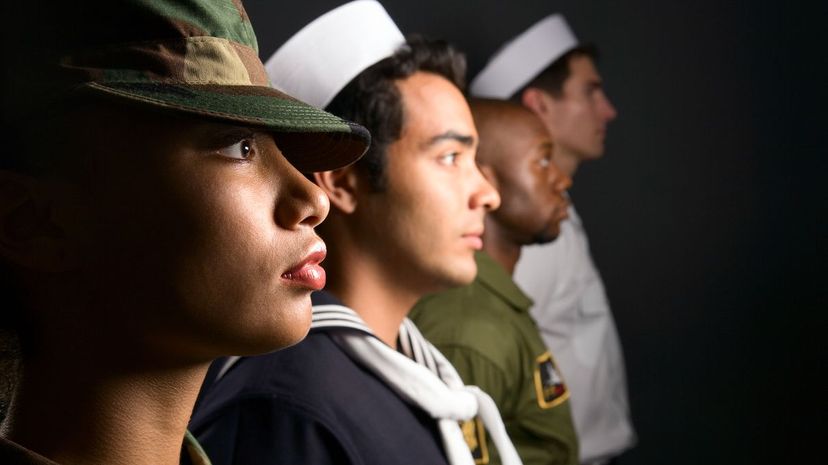 Image: Thinkstock Images / Stockbyte / Getty Images
About This Quiz
Before entering any branch of the military, potential soldiers, sailors and airmen are put through a battery of tests. From the ASVAB to the Physical Readiness Test, they want to make sure that you are being placed in the best possible position. During this test, we're going to take it a step further. Rather than assessing your potential, we're going to figure out what rank you could earn with the skills you have now! 
Every officer must attend Officer Training School, but not everyone is a good match for the program. We're going to go ahead and assume that you have all the right stuff to attend such a prestigious class. Once we see the way you respond to common situations and the way you handle yourself when being put to the test, it will be clear which branch and rank you could see yourself earning someday. 
Do you think you have what it takes to be a major general, or do you think you're cut out to be a master sergeant someday? Answer each question with your most honorable answer, and the rank you would actually deserve will be clear. Will you have the authority to move a fleet of ships, or will you forever be singing "Hail to the Chief Petty Officer?" Let's sum up your level of promise, and we'll let you know!