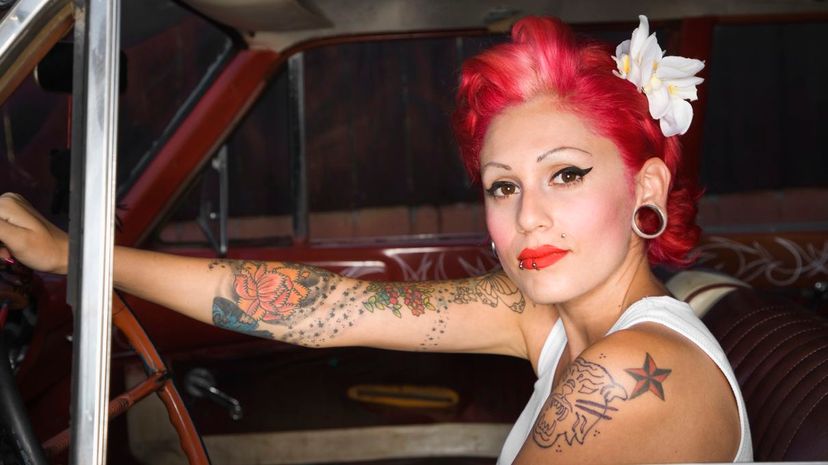 Image: Hill Street Studios/DigitalVision / Getty Images Plus
About This Quiz
Tattoos have become extremely ubiquitous in the modern world. Back in the day if someone had a tattoo, it seemed like they were a sailor or a rock star. Now everyone from teachers to police officers to grandmothers are rocking ink on their bodies, and it isn't even always a hidden thing. Face tattoos are becoming more and more widespread and the cultural taboo, if there ever was one, is all but gone. 
That's a good thing too, because a well-done tattoo can be one of the most amazing pieces of art in the world. It tells a story not just in the picture that it shows but of the canvas as well, the person who bears that tattoo. Whether a tattoo has a deep, personal meaning for you or it's the sort of drunken whim thing you get at 2 a.m. in Las Vegas, it shows your personality. It's a visual representation of how your mind works that will likely be with you for the rest of your life. That's kind of awe-inspiring when you think about it.
Since a tattoo has so much power and responsibility, there really should be some thought going into what it is and why you have it. If you're not sure what you want just yet, we can help! Take the quiz and find out what personality trait you should express the next time you get inked.