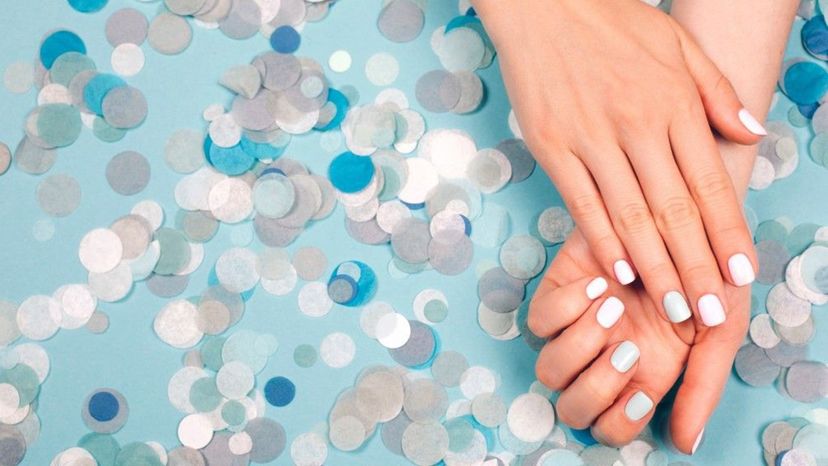 Image: Shutterstock
About This Quiz
For your hands, your wedding day is the equivalent of the Oscars for celebrities: an occasion on which they're going to be more heavily photographed and scrutinized than at any other time. Everyone important in your life is going to be watching you carry that bouquet, clasp your spouse's hands and put on that ring. Later on, the wedding photographer is going to immortalize those paws for eternity (and Instagram). So, on your hands' big day, how are you going to make sure they're on point?
The answer to this question isn't as easy to unravel as you might think. A pink manicure may be classic AF, but is it really YOU? White nails look lit in expensive Knot.com photo shoots, but will they slay in real life or fall short? How should you do your nails if the usual femme looks just feel wrong?
Whatever kind of nail drama you're going through, know this: our quiz can help. We're going to ask you about your personal vibe, wedding theme, dress and more. After running your answers through our quiz supercomputer, we'll be able to tell you what kind of manicure will make you feel dope AF (as well as which ones will NOT.) If you're dying to know which hue is truly you, stop watching "Say Yes to the Dress" and play this quiz!