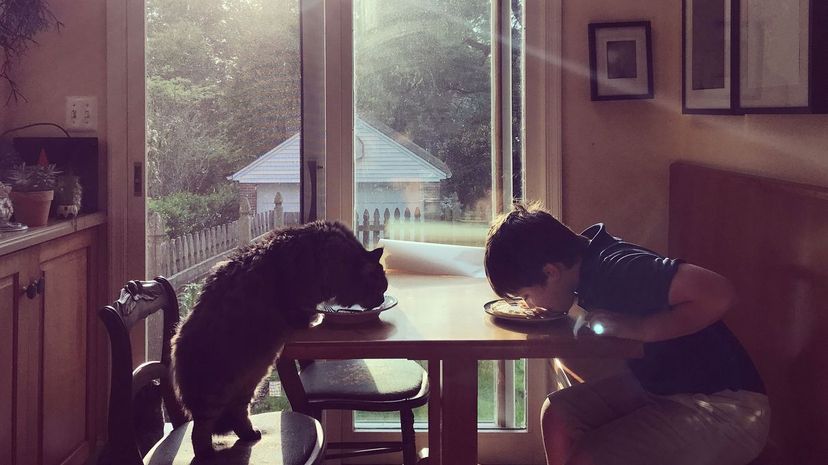 Image: Cyndi Monaghan/Moment/Getty Images
About This Quiz
They say that dogs start to take after their owners, and certainly this is true. However, the process is not one-sided, and it doesn't only apply to dogs. All sorts of animals can influence the humans in their lives to take on some of their essential characteristics.
These influences might not be as obvious or direct as putting your hair in two buns the day after you get your poodle's hair groomed into perfect pom-poms, or filing your nails to points when you notice that nobody bothers your cat after it proves willing to scratch people invading its personal space. 
Perhaps you have a cat who has inspired you not to sweat the small stuff (and to take more naps, we hope!). Perhaps you have a puppy whose glee at the smallest treat or cuddle has made you realize that life is full of blessings, and that you are better off than you realized. Perhaps you have a snake who makes you want to walk away from a situation that's stressing you out, and helped you to finally give yourself permission.
Tell us about your pet and yourself, and we'll see if you're truly turning into them. Let's get started!