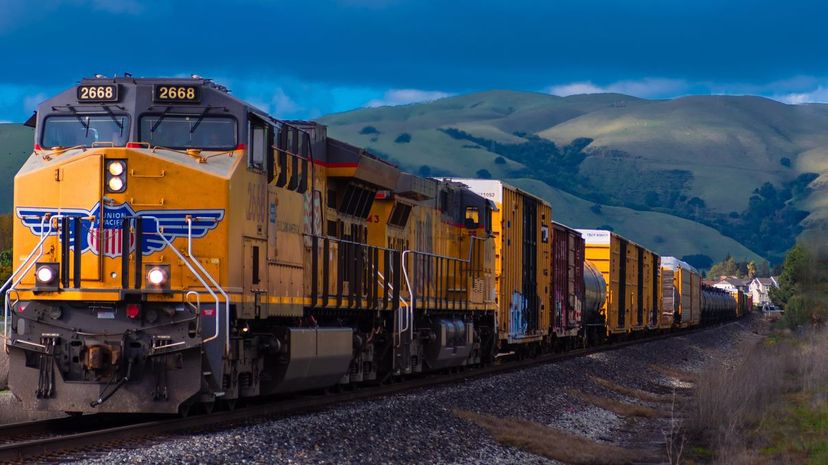 Image: Unsplash by Akshay Nanavati
About This Quiz
They can be used to move freight in bulk or passengers in style, but the story of modern trains is almost as old as the United States itself. As the pioneers moved west, the journey was often dangerous to the point of being deadly. When the trains followed them, however, the passage became much easier and allowed common people from the East Coast to find their fortunes — and have supplies delivered once they got there!
At the front of the train is a beast of a machine: the locomotive. Driven first by steam, and then by diesel fuel, electricity and other means, the locomotive is the prime mover for this type of transportation. Of course, you know a locomotive by sight, but how much do you really know about this workhorse of transportation? 
Although the "iron horse's" use as a primary mode of passenger transportation may have passed, trains still provide a valuable means of moving products and supplies from place to place both in the United States and around the world. Rail transport is one of the most inexpensive ways to move goods from place to place. And, when you consider subways and other commuter lines, trains still provide a valuable means of personal transportation.
This quiz will test your knowledge of locomotive technology, history and the way these massive machines are used to make a difference in our day-to-day lives. While we can't let you play with the whistle, we still think you'll have a lot of fun choo-choo-choosing the correct answers! All aboard! This train is about to leave the station ...