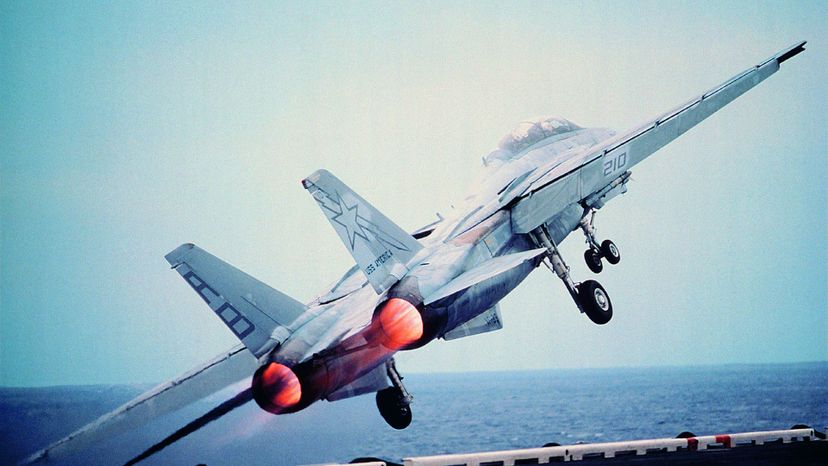 Image: Frank Rossoto Stocktrek / Digital Vision / Getty Images
About This Quiz
Hornet. Chinook. SuperCobra. Osprey. Shadow. Viper. Stallion. You may have heard the names of these iconic military planes many times over the years, but do you think you can tell them apart from a single picture? Prove it with this quiz!
The U.S. has the largest Air Force in the world, and in addition to a well-trained labor force, the Air Force also owns plenty of planes equipped to take care of all types of airborne tasks. Options range from fuel carriers to maintenance vehicles, bombers and fighter jets, planes designed to carry small numbers of men and peacekeepers, to vessels capable of transporting tanks and entire infantries. 
There are tiny lightweight fighters, like the F-16 or Tigershark, as well as enormous transport vessels measuring nearly 250 feet long, with tail sections as high as a six-story building. Planes range from B-52s and Stratotankers in use since the '50s to some of the most cutting-edge vessels ever to soar through the clouds. 
Up close, identifying many of these planes might seem pretty easy -- but what if we only show you one small piece of the plane -- still think you can puzzle it out? Take our quiz to find out!