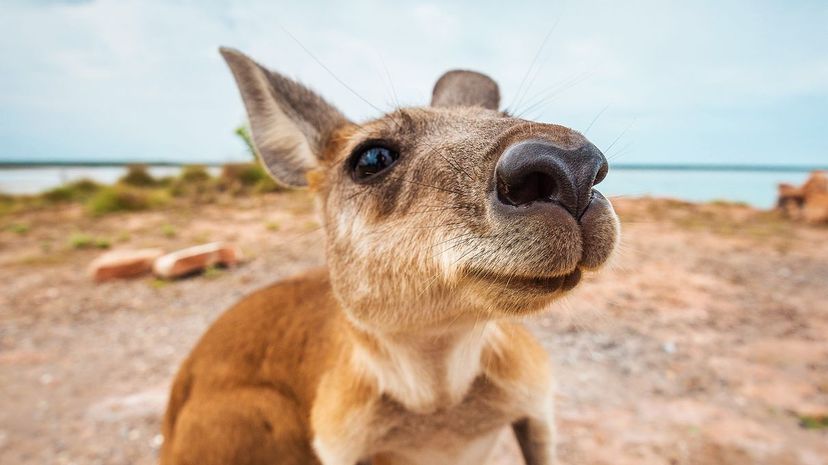 Image: Stefan Mokrzecki / Photodisc / Getty Images
About This Quiz
Australia and New Zealand sit in the South Pacific, in an area known as Oceania. Around 10,000 miles separate Sydney from London, and even L.A. residents are 8,000 miles or so from the closest wild kangaroo. Being so far-flung from Europe and the Americas, these countries are often reduced to funny quotes, charming accents and blooming onions for people who've never sprung for a plane ticket to the Land Down Under. Many people have heard of Bondi Beach or could recognize Sydney's iconic opera house, but they probably couldn't guess the name of Australia's capital city in one try. People from the U.S. might not know whether Australia and New Zealand share a government, but they know that Steve Irwin was the Crocodile Hunter, Paul Hogan was Mr. Dundee, and if you take a trip to the Outback, they'll slip an extra shrimp on the barbie for you.
Yet these countries are so much more than memes and pop culture references. They're nations with rich histories — former colonies that achieved independence and feature unique cultures and seemingly endless sights and natural wonders to explore. 
And while Australia and New Zealand are often lumped together in conversation, keep in mind that you'd have to travel a whopping 1,500 miles to go from the capital of one of these countries to the other. Think you know more about these countries than most? Prove your Aussie and Kiwi IQ with this quiz!