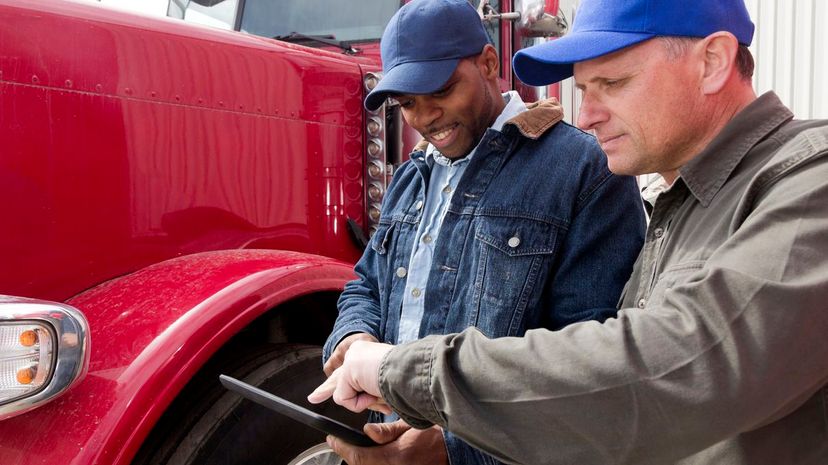 Image: shotbydave / E+ / Getty Images
About This Quiz
Traditionally, truckers have kept each other in the know on the road via Citizens band (or "CB") radio, a two-way, person-to-person communication system with a typical range of 1 to 10 miles. (In rare cases, the range can get up to 50 miles.) CB radio has been replaced by newer technologies in most fields, but it's still going strong among truck drivers.
Drivers choose their own radio nicknames and use the CB to share news about weather, traffic conditions, other folks on the road and cops hiding in wait with radar guns. They often use short "10-codes" to efficiently convey messages, so as not to clog up the channel with too much "mouthination." Between the 10-codes and all the terms for various vehicles, law enforcement officers, cities, women and other frequent conversational topics, the jargon can sound like nonsense to the untrained ear. Then again, it also sounds pretty darn cool. How well can you keep up? Come on!
Thanks for checking out this quiz, good neighbor; you have yourself a good day today and a better day tomorrow. Now, keep that left door closed. 10-4?
(That's trucker-talk for "Thanks for checking out this quiz, buddy; take care! Now get to work. OK?")
shotbydave / E+ / Getty Images