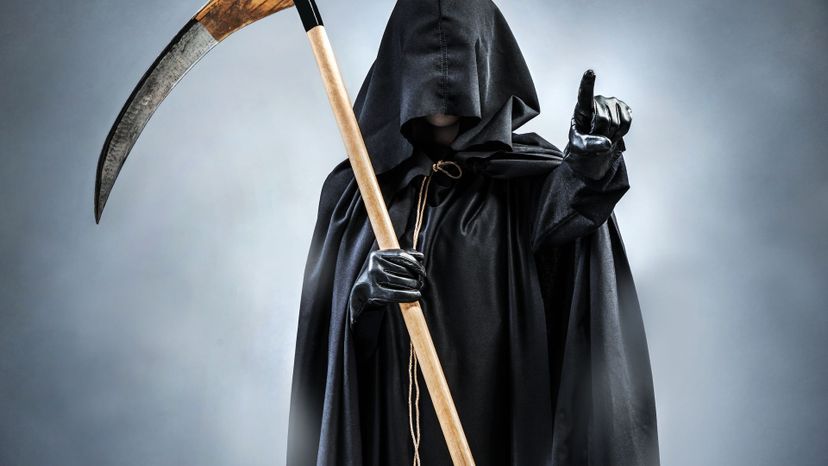 Image: Shutterstock
About This Quiz
You might not want to know how you'll die in this life, but you should be aware of the way you kicked the bucket in a former life! The way you checked out lifetimes ago can affect the way you live your life to this very day! Are you afraid of something and you can't explain it? Do you ever feel the tug of deja vu? Those feelings are remnants of your past lives carrying with you to the present. By examining the way you met your maker, you'll be able to face your fears and know yourself better!
While some us might like to think we went down defending an army of gladiators, the reality is probably entirely different. Death by accident is quite common, but it was even higher when we didn't have such great healthcare. It's most likely that when you went to push up some daisies, you didn't see it coming. Maybe you ate a poison fish, or you had a grand piano fall on your head. Perhaps you bought the farm by stepping on a gardening tool, or you drunkenly stumbled in front of a horse stampede. No matter how you popped your clog, you should figure out what happened!
Our step by step quiz takes you on a journey into your former life! Carefully choose your answers, and be honest. Let the voices from past eras come forward to guide you. Then, we'll let you know how you really ended up taking a dirt nap!