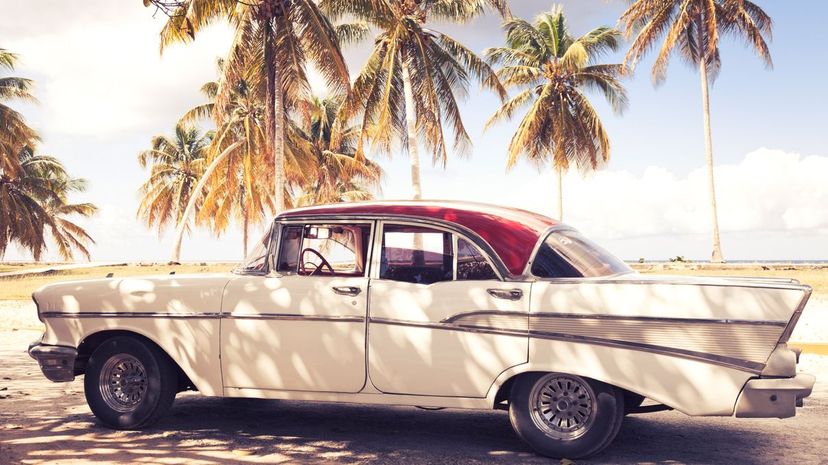 Image: Brozozowska / E+ / Getty Images
About This Quiz
Cars from the 1950s, 1960s and 1970s  are auto classics when matched up against modern vehicles. They have no power steering, no climate control and certainly no onboard computers. But many of the classic models are sought after today.
The '50s were an exciting time in the world of motoring and saw a styling shift as cars moved from the rounded looks of the 1930s and 1940s into the long, sleek vehicles of the 1950s, especially when it came to American models. Chrome became the order of the day, lots of chrome, together with pointy tail fins and convertibles.
And if you think of the 1960s, muscle cars immediately spring to mind. This was the decade that gave us the Ford Mustang, Pontiac GTO, Chevrolet Camaro and so many more. On the other side of the Atlantic, European styling maintained sleek lines that one associated with the likes of Porsche and Ferrari, cars that were imported into the United States in increasing numbers.
Finally, the 1970s brought a range of styles, from big, brash American sedans to their smaller Japanese counterparts whose popularity soared during the oil crisis. What all three of these decades proved, however, is that consumers want a range of options when it comes to picking out their perfect car.
Let's see how many cars from the '50s, '60s and '70s you can identify. 
Brozozowska / E+ / Getty Images