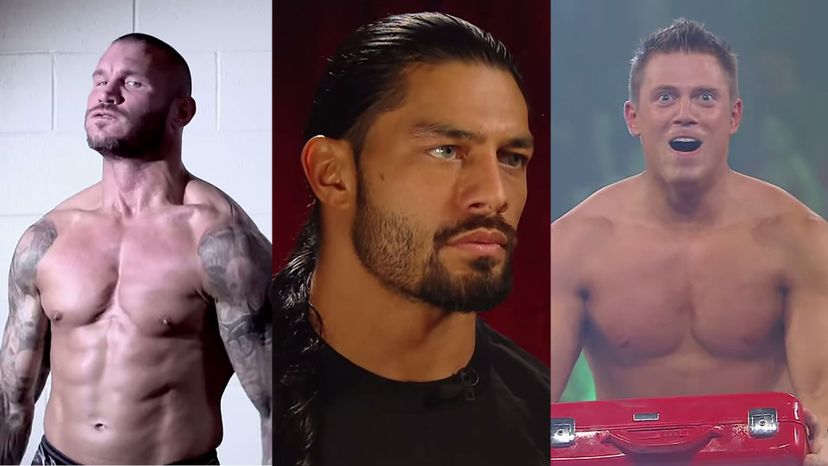 Image: WWE
About This Quiz
Can you tell Hulk Hogan from Stone Cold Steve Austin, or the Undertaker from the Ultimate Warrior? Know the difference between Rob Van Dam and Razor Roman, or Rick Rude and the Rock? Take our quiz to see if you can name all of these Wrestlemania champions!
Wrestlemania is the Super Bowl of the wrestling world, featuring the biggest stars in the sport body slamming and leg-locking their way to victory in the ring. The PPV event draws millions of viewers, as returning legends tangle with wrestling hopefuls to see who really deserves to wear that belt. 
The event started in 1985, when WWE owner Vince McMahon dreamed up an ultimate wrestling showcase. Since then, every pro wrestler you've ever heard of, and many rising stars, have participated in the annual event, which is held at cities around the world each spring. In 2018 at Wrestlemania XXXIV, nearly 80,000 fans attended the event to catch 14 matches, which aired on TV nearly 8 hours straight, including a hyped-up pre-show as crazy as any awards show red carpet. 
Of course, the event is so much more than what happens in the ring. Wrestlemania has featured stars like Mike Tyson, Muhammad Ali, Shaq and Kid Rock, as well as insane story lines, unforgettable feuds, a few romances and a whole lot of swinging ladders.
Think you can name the greatest Wrestlemania fighters of all time? Prove it with this quiz!