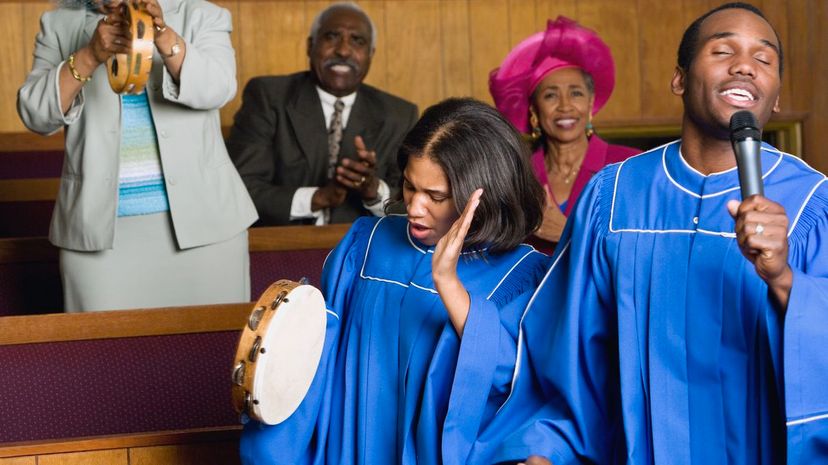 Image: Hill Street Studios/DigitalVision/Getty Images
About This Quiz
If names like Anna L. Waring, John Bowring, Sabine Baring-Gould and John Newton ring a proverbial church bell, then you're in for a treat with this Christian worship song ID quiz! Seventeenth- and 18th-century composers were the musical heroes of their time, and their inspirational lyrics are still sung in heavy rotation among today's Christian denominations. Can you think of any other type of song that has had that kind of staying power? This Bible challenge explores the dominant themes of celebrated lyrics that many folks know by heart.
Christian worship songwriters were very wise to base their compositions on time-tested biblical themes from Old and New Testaments. But can you guess why many contemporary Christian tunes are based on Old Testament scriptures? Well, for two reasons: Psalms and Proverbs! Psalms is already a large collection of inspirational and devotional songs set to music, and Proverbs are adages that people who seek to lead productive lives will always covet.

The aim of this divine engagement is to match the Christian worship songs that we provide with the correct scriptures on which they are based. Mull over the lengthy song titles for crucial hints along the way and you'll have no problem singing a sweet tune of success at the end.
Join in on this special chorus of Christian hymn adoration. Prove the power of these tunes by easily matching songs to scriptures!