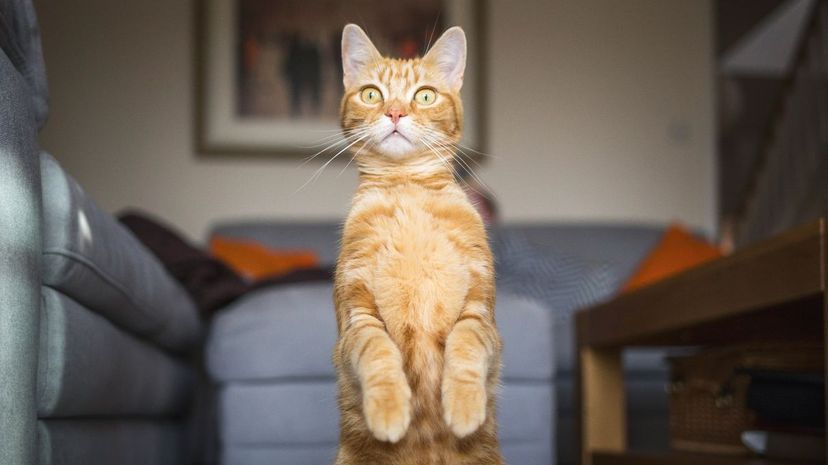 Image: Image by Chris Winsor / Moment / Getty Images
About This Quiz
Can you imagine your life without Fluffy or Fido or even your beloved corn snake, William Snake-speare? Humans have long been partial to keeping a four- (or more!) legged friend by our side. In pre-historic days, animals such as dogs, and even wolves, were kept for their abilities to aid in hunting or protecting a household. Cats were later added to the mix, when we figured out they were good at ridding homes of rodent pests.
It wasn't until Egyptian times that keeping a pet as a companion became a real consideration. All you have to do, though, is look at old murals of hieroglyphics that show reverential awe toward dogs and cats, in particular. For the royal figures and aristocracy of the day, having a "pet" was something of a status symbol.
Today, it's almost as if you can't enter a home without seeing some type of household pet, be it a dog, cat, bird or fish. You may even know some folks who "think outside the (litter) box" and have unusual "pets," such as spiders, snakes, pigs, even hedgehogs. You've probably seen videos on social media of animals who've been turned into the household variety, but probably shouldn't: have been, such as buffaloes, monkeys and tigers - oh my!
In this quiz, we're presenting you with some clues on common household pets of the day. See how many of these furry, scaly or slimy friends you can recognize ... and how many you'd let into your own home!
Image by Chris Winsor / Moment / Getty Images