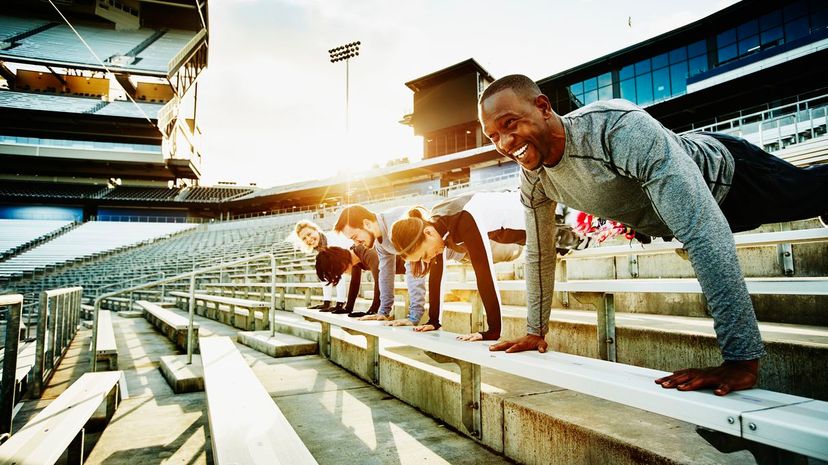 Image: Thomas Barwick/DigitalVision/Getty Images
About This Quiz
The clock hits zero and the offseason begins. It's time for the athletes to get some well-deserved rest and recovery, which means they are going to be spending more time in T-shirts and dress suits than in their sports gear. Do you think you can recognize them when they aren't dressed for a game? Take this quiz and find out for yourself.
It's hard to imagine that athletes have lives outside of the games in which they compete. After all, they have spent such a large portion of their time inside their respective arenas, where they are dressed for the game and ready to compete. Fans usually only ever see them this way. That's why if you run into them on the street, it might take a second or third look to know if it's really your favorite athlete passing by. 
Are you ready to see if you can identify these sports stars in their normal attire? You'll find a host of sports covered in this quiz, from baseball to tennis to football and many more. That means you will have to really dig deep when identifying some of these stars. 
When you are ready, jump into this quiz and see if that suit and tie throws you off more than you realized.