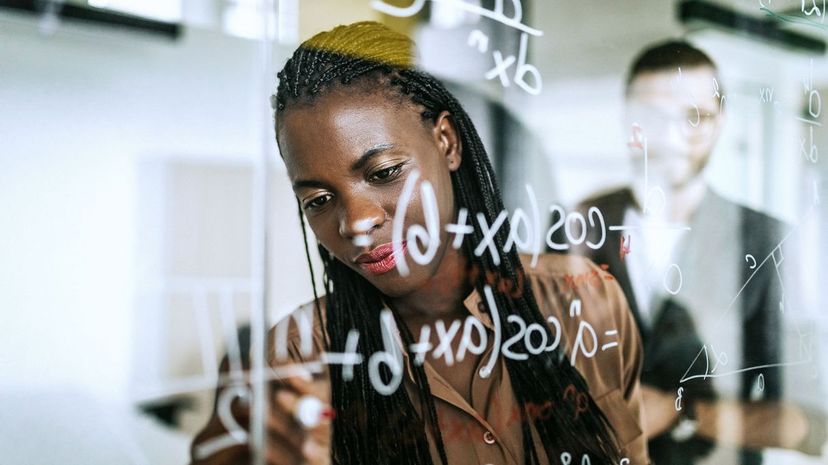 Image: Pekic/E+/Getty Images
About This Quiz
While many of us know the basics of math (1+1=2), and we pride ourselves in knowing what some of the symbols represent, few realize that there are dozens upon dozens of these symbols, all representing different things. From addition and division to exponents and percent symbols, it's time to test your mathematical skills across the board.
Sure, you might know that an equal sign is two parallel lines on top of each other, but what is the name for the symbol that is three parallel lines on top of each other? If you know the answer to this question, you might just have a fighting chance at passing this quiz. 
We are going to show you 40 different symbols used in various forms of math. We want to know if you can name them. Don't worry; you don't have to know what each symbol does (not for this quiz, at least). We'll tell you all about each of the symbols and in which branch of math you're most likely to find them.
Do you think you have what it takes? Take a look at all of the symbols we found and see if you can tell us what they are.