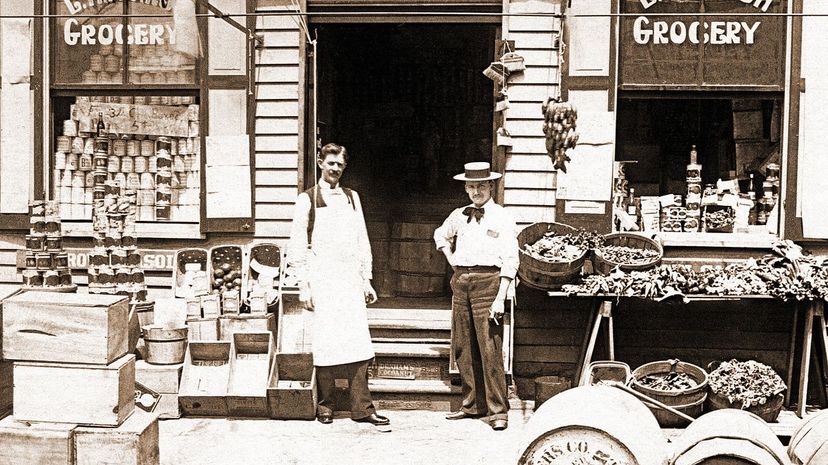 Image: Jupiterimages / Stockbyte / Getty Images
About This Quiz
These days, we can shop pretty much anywhere and find anything we're looking for at the prices we want. With big box stores like Walmart and online shopping hubs, we have everything we need at our fingertips. 
However, it wasn't always this way. People used to have to leave their houses (and get dressed) to go shopping, even if they just needed a few odds and ends. Additionally, grocery stores didn't necessarily carry the items that people needed, so they'd have to go to multiple stores to get what they needed. That's where the general store came into play. If you needed to pick up the most random items in the world, they could all be found at a general store. They were like mini Walmart boutiques before Walmart was even a thing, and they were necessary in smaller towns where people didn't have the ways or the means to travel just to go shopping. As a matter of fact, if the general store didn't have what you needed, they would go so far as to order it for you, and it'd arrive on your next shopping trip. 
If you think you know what you'd find at a general store, take this quiz and we bet you'll be surprised. Let's see if you can identify all of these items that appear in a general store.
Jupiterimages / Stockbyte / Getty Images