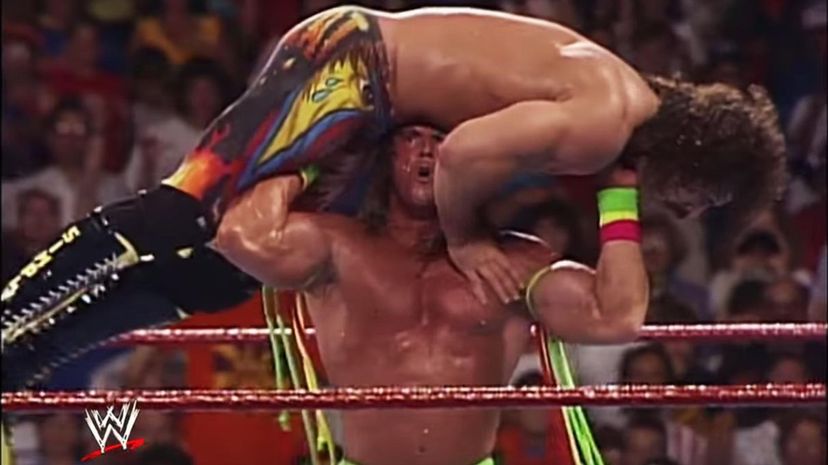 Image: WWE
About This Quiz
It's difficult to look at an era in wrestling and define it as the best. Some fans will turn to the Attitude era that arose at the end of the '90s when Bret Hart turned heel after defeating "Stone Cold" Steve Austin, the future of the WWE. Other wrestling fanatics might favor the Ruthless Aggression era when the Monday Night Wars ended and former wrestlers from the bankrupted WCW joined the WWE. 
Those fans certainly have good reason to lay their claims. However, no true fan of wrestling can deny the importance of the '80s, which saw a complete transformation of the wrestling world as regional promotions turned national and wrestling stars like Hulk Hogan and Ric Flair became cultural icons. Known as the Golden Era, when the WWF was still the WWF, the wrestling boom of the '80s laid the foundation for how wrestling would develop over the next two decades. 
Are you ready to test your knowledge on this important phase in wrestling history? Will you be able to recall information on the biggest stars, the most important feuds, and the famous matches that made wrestling so entertaining? Here's your chance to find out.
Get started and see if you can get the pinfall before this quiz gets the best of you.