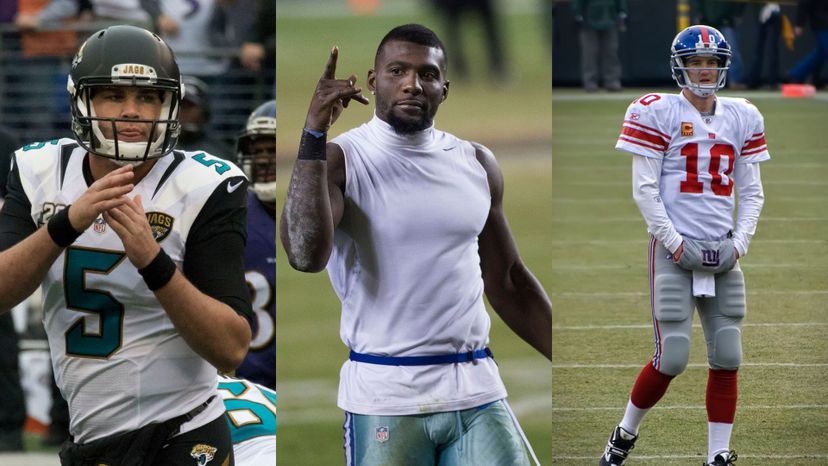 Image: Keith Allison from Hanover, MD, USA via Wiki Commons, Keith Allison via Wiki Commons, Mike Morbeck via Wiki Commons
About This Quiz
The NFL is a league where teams typically outshine individual players, but that's not a reason to avoid picking a favorite player who you enjoy watching every Sunday as he suits up to put on a show for his fans. Who might your favorite player in the NFL be? Do you think we can guess? Here's a quiz where you can find out!
The stars of the NFL are some of the most gifted athletes on the planet, each with his own unique talents. These talents provide the players with the ability to accomplish incredible feats that captivate audiences while adding to their individual legacies. 
What makes an NFL player so fun to watch, though? Is it his attitude about the game or the way he goes about his business? Is it his freakish athleticism that leaves a stadium full of fans in awe? Maybe, it's his accomplishments, from insane statistical outputs to MVPs and Super Bowls. 
It's hard to know exactly what draws someone to call a specific player a favorite, but if you're a fan of the NFL, you definitely have one for one reason or another. Get started with this quiz and see if we can guess your favorite NFL player!