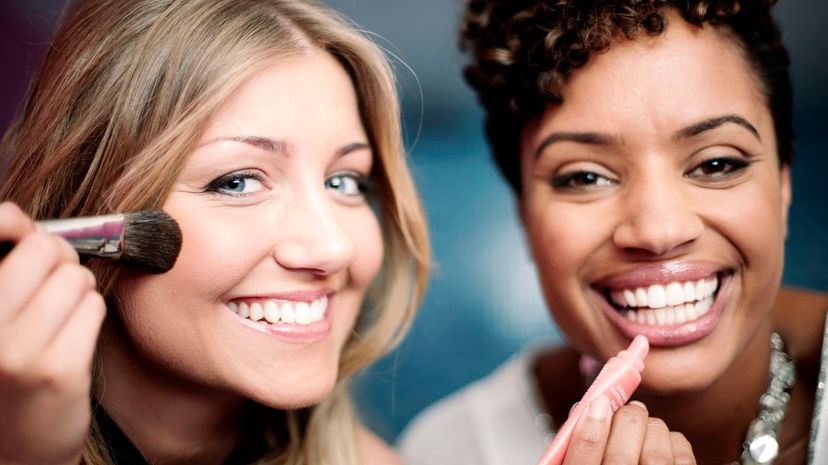 Image: urbancow/E+/Getty Images
About This Quiz
What type of eye color do you have? Keep that a secret for now, because we're about to make an accurate guess on your eye color based on your makeup and skincare preferences! All you have to do is answer the 30 questions in this quiz about your eyeshadow, blush and lip colors, as well as many more questions about your makeup routine! 
Do you prefer an all-natural makeup look, or do you like to go all out with bold and glittery makeup colors? You could also play up certain features of your face while keeping other features more "neutral." For example, many people love to play up their eyes with thick eyeliner and volumizing mascara, while accentuating their lips with a soft peach or pink color. Other people like to focus on making their skin "glow" with a hydrated, dewy look. This can be achieved with hydrating products like liquid foundation, face serum, and makeup setting spray. You can also look for makeup products that are specifically formulated for dry skin. 
Whatever your makeup and skincare routine is, we've got an eye color to match it! Do you have blue, hazel, green or brown eyes? Get ready to take this quiz, because we're about to tell you exactly what eye color you have!