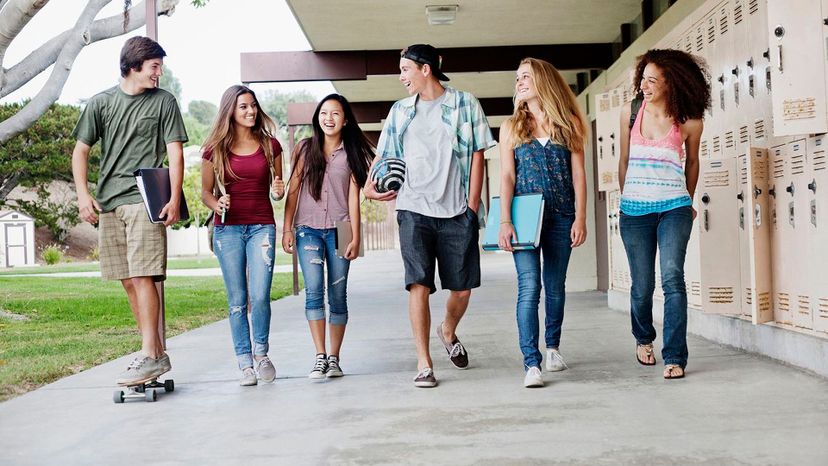 Image: Peathegee Inc/Blend Images/Getty Images
About This Quiz
Your high school days may be over, but this personality quiz will take you on a trip down memory lane. So whether you were a social butterfly or a church mouse in high school, we're about to explore some more of your past personality traits!
High school popularity is generally based upon a number of factors that makes a person appear "cool" to others. Even though some of these aspects may be dependent on one's outward appearance, many popular people share one thing in common: a great personality. Have you ever wondered why popular high school students were equated to phrases like "most likely to succeed" or "most likely to be the next Steve Jobs?" 
It's not just because of their intelligence, but because of their communication and leadership skills. People generally want to be friends with those who naturally know how to take charge of a situation and are able to come up with a solution to a problem in a quick manner. Those who are popular also tend to show little to no fear when socializing with others at large events. So whether or not this sounds like you, this personality quiz will determine just how popular you were during your high school days!