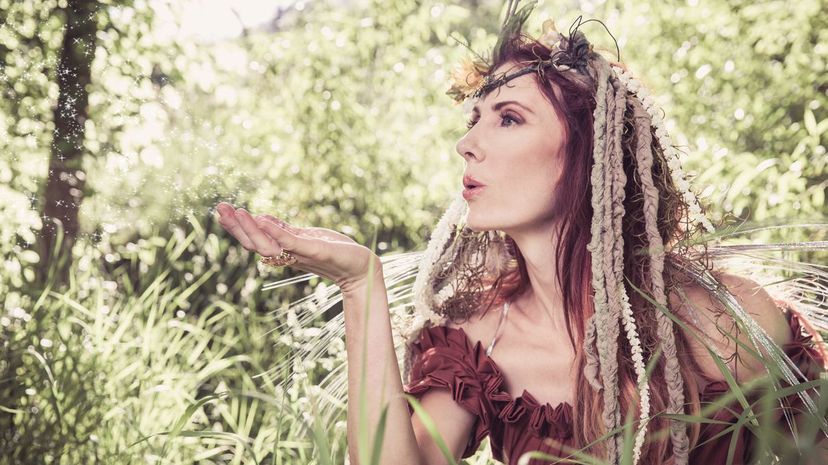 Image: avid_creative/E+/Getty Images
About This Quiz
While people often confuse nymphs and fairies, they are distinct beings. Legends of some supernatural creatures date back to ancient Greece, when the likes of Homer wrote about sweet singing sirens that ruled over rivers and shifted ocean tides. These nymphs, which assumed the form of beautiful women, weren't all benevolent, though — sometimes, they would fool the gods or send sailors astray. 
Meanwhile, European folklore told of playful, thumb-sized beings that flew around flowers and sometimes played pranks on humans. In Scottish legend, fairies of the Seelie Court played harmless tricks on people, while the more malicious fairies of the Unseelie Court often led them to their doom. Humans tended to demonize them for this reason, but these fairies surely thought they were simply giving people their due. Can you blame them? 
So, which are you more like: the playful fairies or the nature-loving nymphs? Will you hop from lily pad to lily pad or become one with the mountains, rivers and seas? Will you fly around and sprinkle fairy dust or grant wishes to mortals? Will you dance or sing or shape-shift, slip silver dollars under pillows or lead the gods safely home? You'll have to answer the following questions to find out!